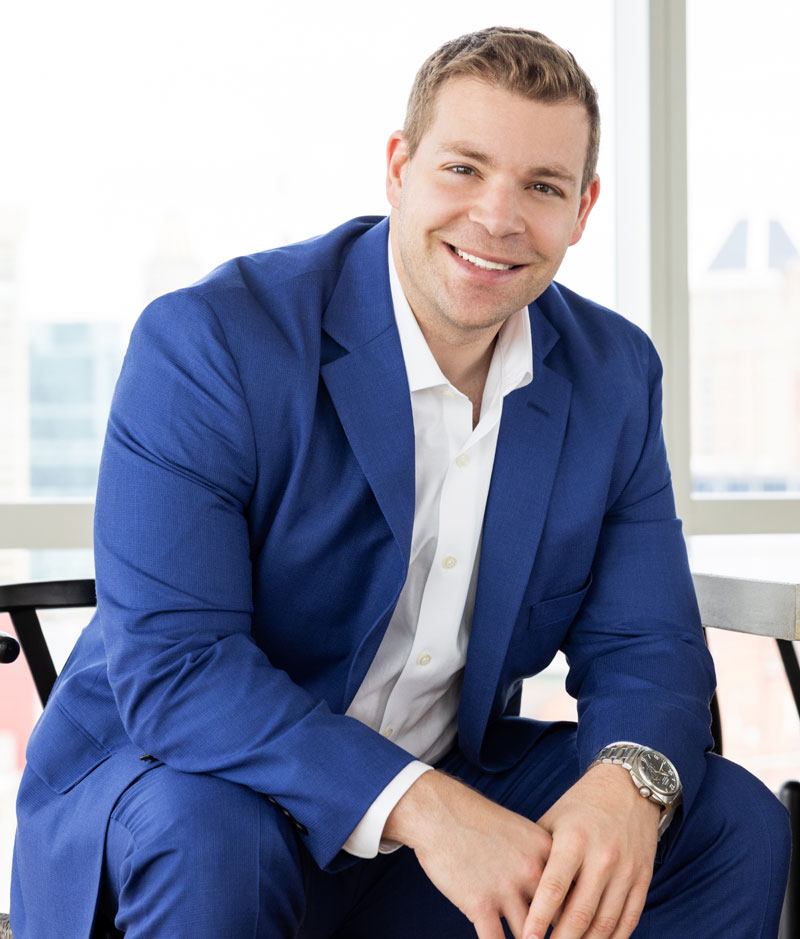 Meet
Jason Perlow
As a second-generation Realtor, Jason has acquired a wealth of refined, in-depth expertise of the regional real estate market. His Baltimore roots underpin his intimate knowledge of Baltimore neighborhoods and he maintains deep connections throughout the area: Jason graduated from Boys' Latin School of Maryland and is a University of Delaware alum with a degree in Business/ Marketing. He possesses a vast network of industry leaders, regional professionals and contractors that has proven invaluable when it comes to helping buyers and sellers accomplish their goals. By exceeding clients' expectations with his "hands-on" approach to each and every transaction, Jason has earned an unparalleled reputation with clients and contemporaries alike.
Jason has consistently been a top producing REALTOR® and has ranked within the top 2 percent of agents nationwide in the Berkshire Hathaway HomeServices family. He has been featured on the cover of Top Agent, Maryland Edition, he has been recognized as "The Face of Modern Day Real Estate" in Baltimore Magazine (July 2018). He is currently serving as a Committee Chairperson and is sitting on the board of The League For People with Disabilities, Inc. Jason has also co-authored the Amazon best-seller, The Essential Guide to Buying and Selling Homes (Insight from America's Top Agents and Loan Officers).
Jason's vision of creating a team of like-minded real estate professionals commenced the summer of 2018 and the Perlow Home Team has quickly risen to regional prominence with their service-and-customer-first approach.
What Our Clients Say
About Jason
"Jason and his team have been incredibly knowledgeable, helpful, and responsive throughout the entire home-buying and selling processes. Highly recommend if you are planning to buy or sell a home in the greater Baltimore region."
"Jason and his team were fantastic in helping me and my family finds a house for our relocation to Maryland from out of state. We had to schedule showings remotely and then also had to navigate COVID restrictions. Special thanks out to Rachael A..."
"Jason and his colleagues helped us land a house we couldn't be happier in after a search that took a lot of flexibility and patience due to COVID. By the end, we felt like we got to understand the market and that our needs were understood. Jaso..."
"An incredible partner - made the process easy, efficient, and stress-free. Would HIGHLY recommend Jason + his team. After walking us through the process and recommending improvements to maximize our home's appeal, the team put together a fanta..."
"The entire team did a great job of driving and managing the entire sales process. They executed on negotiations, inspection, and settlement. Great work!"
"The Jason Perlow Team was wonderful to work with! I absolutely could not have done this without them. They walked me through every step of the process of selling my home. Their knowledge of listing and staging the house for sale got my house un..."
"Great experience All the way around! I would definitely recommend them to buy or sell a house (as I also used the PERLOW team when buying a home previously)!"
"Jason and his team were extremely helpful at every step along the way from the first conversation shoot listing the home for sale through the settlement date. We achieved our desired list price and it was a very smooth process. I highly recomme..."
"Jason Perlow does a terrific job. He gives you great advice on pricing and appearance, keeps you in the loop, and monitors the details to get them done! We are very happy with the job he did selling our house."
"My wife and I began to look at homes in October 2020 when the housing market was at its peak. Homes were going for over-listing and sold within hours. We visited many homes with Jason - some even same day, where Jason would always make himself ..."
Looking to buy or sell with me? Submit your information to request an email, text, or call